Design Trends: To Follow, or Not to Follow?
by raveshowroom
on June 8, 2020
.

If there is one thing I have learned over the years, it is that design trends are fleeting. I have seen interior decorating trends flood the market and then fall out of favor as quickly as they hit the scene. One of the most common statements made by clients, is that they don't want their space to become dated quickly. Here are some observations I have made when it comes to making décor selections that will stand the test of time.

Rule #1: If you are seeing a specific trend EVERYWHERE online and on TV, you might want to avoid it.

I have found that when trends/fads are at their peak, you will see them everywhere you look. This is generally a really good indication that it will soon be on the downward swing, with the potential of falling out of favor in the near future. One of the main factors in cutting edge design is designing a space with unique features, something the masses have not yet seen. When a trend becomes incredibly mainstream, it starts to lose its appeal because it is no longer thought of as special.

An example of a trend that reached incredible popularity and then fizzled out would be wall-to-wall shag carpeting. Shag carpeting had HUGE popularity in the 70's. As unconventional as the thought of raking your indoor carpets may have been, they had their hay-day in bold red, purple, avocado green and gold.

Most of the clients that lived through the first shag era vowed never to live with it again, however, a new wave of 'short shag' carpeting came in the early to mid 2000's. Our carpet suppliers reinvented the shag carpet, every brand carried an abundance of shag styles in the beginning of the trend. Clients couldn't get enough, they demanded longer shaggier pile. As the trend carried forth into more and more homes, the novelty started to wear off as homeowners realized that this high-maintenance option was not the easiest to live with and durability just wasn't there. Production of shag carpet is very limited these days, there are only a hand full of options available and dense high-quality plush carpets have squeezed shag out of the scene.

I personally find that a lot of trends do not follow the cardinal design rule of 'form follows function'. Shag carpet is a great example of this. Shag is constructed with long loose filaments; the looser the carpet filaments, the easier it is for dirt to get down into the fiber and wear the carpet out quicker. When a fad gains popularity strictly because of style or a look, unfortunately, I find that there is often a lack of quality in the construction so the product can be affordable enough to reach the masses.
Rule #2: If a trend really speaks to you, go for it- but do so cautiously.
Let's say you are obsessed with Joanna Gaines' Modern Farmhouse style, and let me reiterate, there is absolutely nothing wrong with this! Modern Farmhouse is a trend that has been in the forefront for several years now, it is casual and a little bit rustic with a polished edge to it. There is nothing wrong with introducing elements of a current décor style into your home; if you love this style, by all means run with it! I would recommend introducing select furniture pieces, light airy paint colors, add textures and contrasting metals to safely achieve this look. The reason I used the word 'safely' is because you can introduce a style without going all in.
Going overboard would be installing shiplap to every single wall and ceiling in your home, tearing out all of your kitchen's upper cabinets and installing open shelves in their place, and replacing all of your lighting with Edison bulbs for a more rustic look. I'm not saying that the trends I just mentioned are a faux-pas, but you must be mindful about actually living in a home with these features.
Shiplap comes with increased dusting, there are lots of grooves and ledges for dust to collect on- how often are you willing to pull the ladder out to dust all of your walls? An accent wall or ceiling detail would be much more manageable than entire rooms clad in shiplap.
Open shelves in place of upper cabinets photograph beautifully in the design magazines, but these are carefully curated shots; remember that everyday living comes with dust, mismatched dishes and some unavoidable clutter.
Edison bulbs can make for some awesome accent lighting, but are definitely not a good choice for task lighting- they will leave you in the dark.
Quite often, décor styles are romanticized by show homes, magazine spreads and television programs- stop and think about how your home functions before committing. Make changes to your home to reflect your personal style, but be mindful of how easily these can be revamped should you tire of living with this style or should you want to list your home for resale.
Rule #3: There are no rules!
Okay, maybe there are a few rules when it comes to design… like, don't make design decisions that will put anyone in danger (for example, using a highly polished tile on a shower floor), and don't ignore local building codes. BUT as far as rules of style go, you are the master of your domain. If you love a trend or style that is not currently being endorsed by the celebrity designers, go with it. If I offended you by saying that shag carpeting is no longer 'en vogue' and you really love the style, add an ultra shaggy area rug to your space! Who am I to tell you what you need or don't need in your home? The bottom line is, you have to be mindful of quality and function of the products you put into your home. Your space needs to make you happy, and your hard-earned dollar needs to be well spent.
Your home should make you smile when you return home from a day at work, it should be your haven. It is incredibly exhausting (and expensive) to try to keep up with the current home décor trends, and just like shag carpet, these trends will all come full circle and will be in fashion again in the future.
Related Articles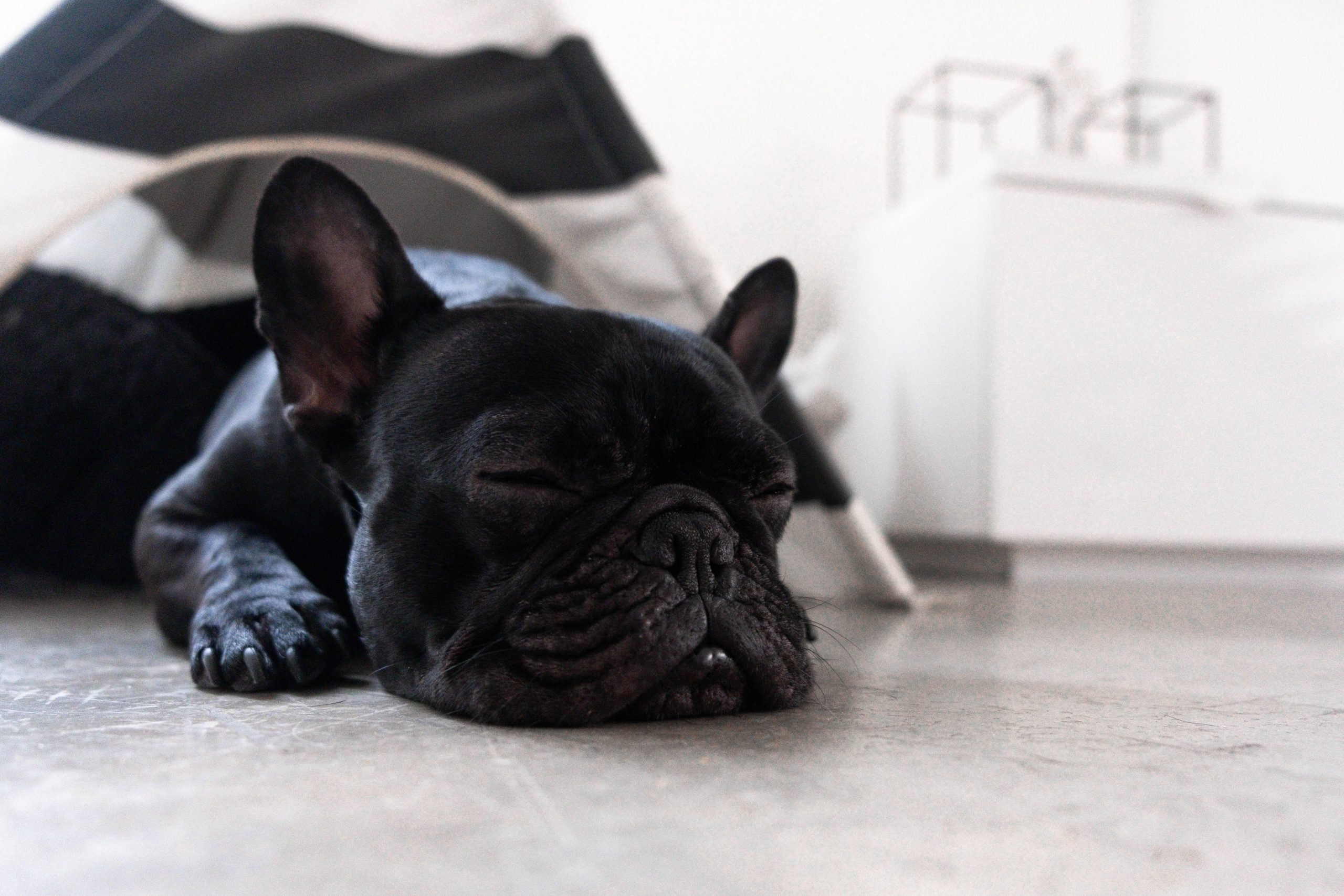 August 1, 2020
Pet Friendly Flooring Guide
They say that a house is not a home without a pet. Pets become beloved members of our family and we do all kinds of things for their happiness and well-being. Whether your pet is older, rambunctious, or an over-eager baby they can still cause damage around the home. They don't mean it, so we […]
July 1, 2020
Oh Canada: Our Top 5 Canadian Suppliers
It's July first, and that means that it's time to celebrate our beautiful country, the True North, Strong and Free. To commemorate Canada Day 2020, we are going to highlight some of our valued Canadian suppliers at the Rave Design Showroom. Vintage Prefinished Hardwood Flooring: Vintage is a Canadian hardwood manufacturing company that has been […]