NOW WHAT: Hardwood Floor Scratches
by raveshowroom
on January 1, 2020
.

Oh no!! Your brand new hardwood flooring just got its first scratch! Heartbreak… but don't worry!! Just remember, this is your home – to be lived in and memories to be made!

Wood is a natural product, and you can expect to get scratches on your hardwood. However, there are some things to keep in mind as you are choosing hardwood for your new home or reno.

The species of wood can vary greatly in the grain. Look for a "grainy" wood such as Hickory or Oak; these two species are fairly hard woods. They have a lot of grain, so its easier to hide scratches when they happen. When you choose a smooth, clean lined wood such as maple, it's more difficult to hide or repair the scratches.
If you have kids or pets, we definitely recommend a Hickory or an Oak for your new flooring. If you choose a soft wood such as Maple, Birch, or Pine, just know that you will get scratches and dents more easily. I had a Birch Rustic Grade installed into a previous acreage home, and I loved it! A houseful of kids and lots of activity…so it did scratch–but I still loved it. I loved the color it darkened down to—a mellow golden shade.
Haven't you ever walked into a years old restaurant or pub setting with the floors so worn—you just feel immediately comfortable and at home. It stands the test of time—and you can easily put modern, industrial, or transitional styles and it blends perfectly!
How do we help to prevent scratches from happening? Generally, hardwood really is an easy product to keep. The most important thing is to vacuum regularly. This is super important, as it's the small crumbs, tiny sharp particles, etc. that can be the most damaging to those floors. This is especially important around the Dining Table, as the chairs are sliding in and out across the wood, and catch those small pieces.
Some tips for general care and maintenance are 1) be sure to keep your Relative Humidity between 30 – 55%, as recommended by National Industry Standards. This helps to protect your floor against cracking, checking of surface, contraction and expansion. 2) Don't let water or other spills sit on your hardwood. Though the wood will shrink back down from a spill sitting for a little while, do try to get it cleaned up as soon as it happens. 3) Do not use harsh detergents, bleach, acidic or ammonia-based cleansers, or oil soaps. These can strip or dull the finish, and leave a white, dull haze on the surface. 4) Use caution using refreshing finishes or coatings. These can result in a build-up and more maintenance down the line for you. And who wants more housework!??
Should you get a scratch, there's a couple of things you can do. CAT1 carries a product called "TIBET ALMOND STICK". It has a conditioning, somewhat waxy texture that you can rub on to minor scratches, let sit to absorb, and then buff away with soft cloth. It deepens the exposed wood and blends the color and scratch away.
You can also use the stain pen (color matched—maybe 2 or 3 colors) to blend the scratch. Start gradually with light pressure and blot/smear with a tissue to soften the edges. Add more color as necessary to create your own "wood grain".
If your floor is badly scratched from pets, and general hard wear and tear, you may consider having the wood sanded and refinished by a professional. This can be a messy job. Book a consultation with an experienced hardwood refinisher. Ask for references and go look at their work if possible. It is not inexpensive to do. You could expect approx. $6-$8/SF, depending on prep and shape of the existing flooring.
Overall, you must look at your hardwood as an investment to last. Once you commit to hardwood for the natural, beautiful product that it is, with a little care and attention, it's a surface that should last for many years.
Related Articles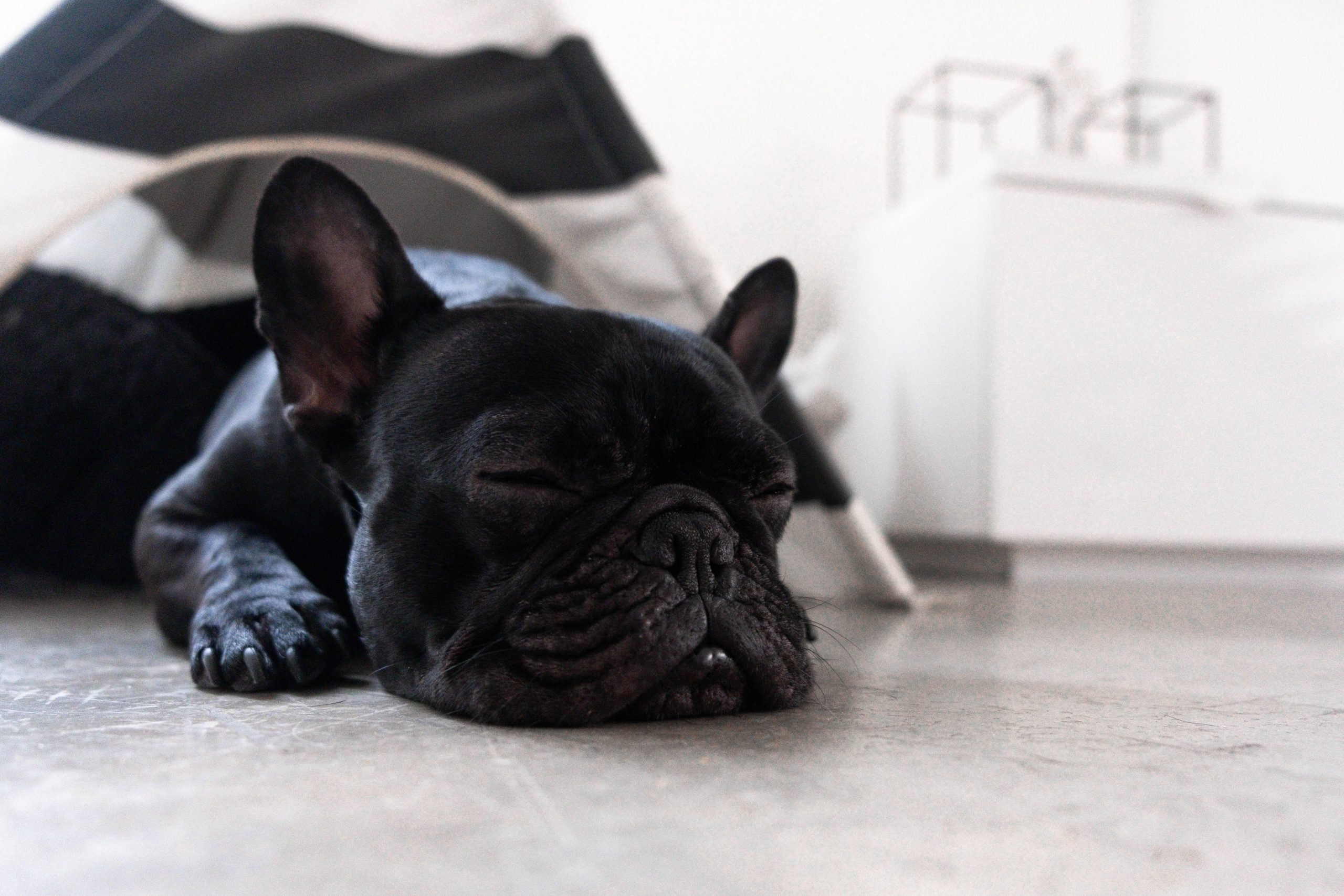 August 1, 2020
Pet Friendly Flooring Guide
They say that a house is not a home without a pet. Pets become beloved members of our family and we do all kinds of things for their happiness and well-being. Whether your pet is older, rambunctious, or an over-eager baby they can still cause damage around the home. They don't mean it, so we […]
July 1, 2020
Oh Canada: Our Top 5 Canadian Suppliers
It's July first, and that means that it's time to celebrate our beautiful country, the True North, Strong and Free. To commemorate Canada Day 2020, we are going to highlight some of our valued Canadian suppliers at the Rave Design Showroom. Vintage Prefinished Hardwood Flooring: Vintage is a Canadian hardwood manufacturing company that has been […]